Quest on Wheels
NEW this year!  Shuttle service to and from Quest
North (360/Mopac on East side of the Container Store 9629 Research Blvd Austin, TX  78759): Pickup – 8am, Dropoff – 4:15pm
South (Central Mkt/Cavender's Boot City 4435 S Lamar Blvd Austin, TX  78745):  Pickup – 8:30am, Dropoff – 3:45pm
To sign up click here,for pricing click here.
For site directions click here.
For additional questions? Click here.
Camp Dates
July (10-14, 17-21, 24-28, 31-Aug 4)
August (7-11, 14-18)
Camp Hours: 9:30am – 4:00pm
Quest ATX is now offering Quest on Wheels camp at our action sports park.  Directed by Ty Bement, our newest summer camp for ages 6-17 will not only provide a foundation for multiple actions sports, but also camaraderie in the community without otherwise experimental risks. Our main focus as usual will always be SAFETY & FUN!  We teach bicycle stunts and tricks while maneuvering through the obstacles of the park. We also draw on rider awareness and etiquette to develop consideration for other athletes using the facility. We are also training your little athletes to develop fast twitch muscles, which are necessary to be successful in these sports.  Afternoons will be filled with Wake boarding instruction and other fun at the lake.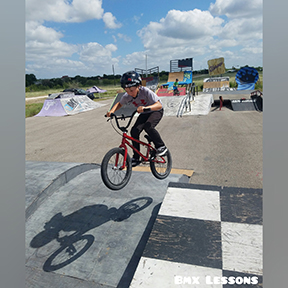 Your little Skate Park riders will be spending their time with various instructional games and contests like the Foot Down, B.I.K.E, Long Jump, S.K.A.T.E , etc..
Upon arrival to camp, our Quest staff will over see a personal assessment, where you will be placed with a riding buddy equal to your  abilities.  Two and a half hours a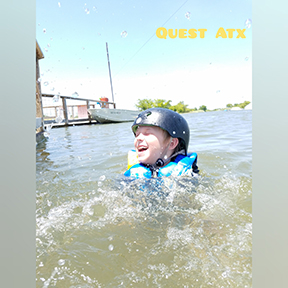 day will be spent with an action sports instructor, focusing on safety and style.
Activities will include, skate boarding, scooters, wake boarding and bicycles.
We hope you look forward to a Quest on wheels this summer!