Wakeboard School
These are beginner and intermediate classes designed to teach you how to wakeboard,  and get you up and riding our park quicker.  You will get line priority on both the main cable and our 2.0 beginner cable, use of any of our rental equipment and boat pickup on our main cable during your class time.  The intermediate class is designed for those who have ridden behind a boat or can ride on our 2.0 system comfortably.  If you would like to experience a new sport, get a great workout and/or decrease that learning curve on navigating our main cable, then join us.  Our wakeboard school is a fun way to start your Saturday morning so sign up now. Classes will be held every Saturday morning from 9am – 11am for our intermediates (limit 10) and 10am – 12pm for our beginners (limit 8).  For pricing click here.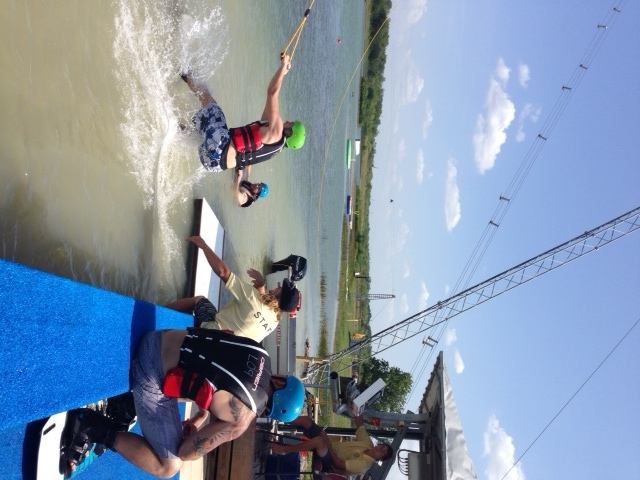 ---
Private Lessons
PLEASE CALL IN ADVANCE TO BOOK PRIVATE LESSONS
Click here for pricing.
If you like a more private setting for instruction, then our private lessons are for you.
Our instructors will teach beginning students basic wakeboarding skills, including multiple ways of starting and how to successfully navigate the main cable. By taking advantage of our private lessons, you can ensure getting the most out of your visits to Quest ATX.
All instruction is for a 1 hour minimum.
Lessons must be canceled 24 hours in advance to receive a refund.